I take the happy hour quote and apply that to the seasons. If you don't dress for winter, it can not be winter, right? I never dreaded winter, but now that I up north and the winters are soul crushing. I like to pretend that it will be nice year round.
Shout out to Lilly for giving me a sneak preview to their 2014 resort collection here are some of my favorites: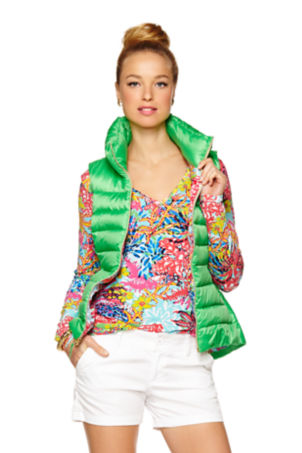 Allie Packable Quilted Vest: There are vest, and then there is THIS vest. I love how this year Lilly went with jewel tones. And the fact that it is Spartan Green does not make me like it any less;-) Plus it also fold into a little pouch so you can take it on vacation.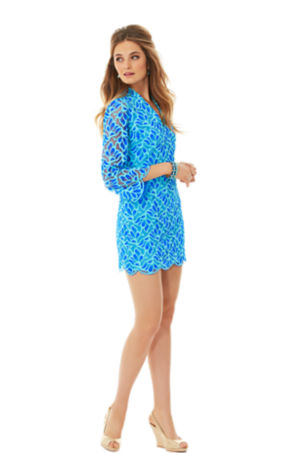 Devina Lace Tunic Dress: This dress is so fun. I love the scallops, the bell sleeves, and the color. Throw on some tights and its perfect for a holiday party, or wear it plain and you are ready for the beach. Linen Beach Pant: The linen beach pant is here to stay. I feel like these are an upgrade to sweat pants (wait, lilly can you make sweat pants?) So cute for going to the beach or just lounging around.